Workflow for SharePoint SPARK Workflow Designer
​​​SPARK Workflow Designer for SharePoint can be used to establish, standardize, and monitor processes and workflows in any department of your organization. SP​ARK Workflow provides an affordable solution for any sized business and at an affordable and rapid Return-On-Investment (ROI) price point.
Visual Workflow Editor
​ You can develop workflows using intuitive browser-based visual interface by dragging activities onto the drawing node and setting up a few properties and rules. You can copy activity along with all of its sub-activities and past it to another workflow location\path. The Interface of the workflow is extremely clear, readable user friendly with a graphical workflow editor showing exactly the process flow.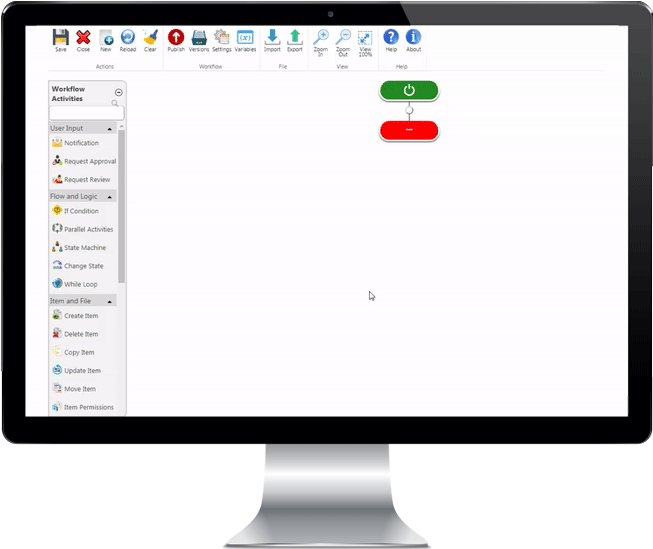 ​
Visual Tracking & History
​​SPARK forms run on any device, desktops, mobile devices, tablets, web browser and across operating systems without having to worry about compatibility, deployment or application maintenance. In addition, SPARK workflow provides you with ability to view your workflow history from a central point.
Processes & Business Area
​​SPARK Workflow has no limits, you can create as many processes as you want, you can integrate to almost anything. SPARK Workflow can be used by a variety of industry sectors, from small business size to large enterprises, including government, local government, NGOs, commercial, educations, manufacturing, financial services, property management, public sector and corporate head offices to make their day-to-day operations more efficient.
View all of (SPARK) ​ Workflow Designer features ​​​​​
​​​